Q:        I had protected sex with my guy on Saturday night and on Sunday morning. That morning he delayed to pull it out and only did when his penis had become flaccid. I panicked because I felt some wet stuff around my vagina and the anal area. So I bought Postinor 2 and took two pills around 12.40pm that same day.  After a few minutes I felt drowsy, fatigued and like throwing up, but I didn't.
On Tuesday I noticed some discharge from my vagina, the kind I get before my monthly period. Today (Tuesday), my breasts feel tender. I had my period 12 days ago.
Do I need to worry about getting pregnant?
When should I expect my period?
Why am I having this discharge?
What are other effects that I have to prepare myself for?
Are there any drinks or food stuffs I should avoid taking for the E-pill to be more effective?
Is there a chance that some sperm got inside me?
How do I get to know that the Postinor 2 has worked?
How long does it take to work?
What happens after three hours of taking the two pills?
Kindly shed some light onto these issues. I'd really appreciate it because I am so worried.
Thanks
A:        Good morning! 
You had sex on exactly the worst day (highest risk for pregnancy) and you definitely got sperm up into your uterus and out into your tubes.  SO, pregnancy is definitely possible.BUT, you did great taking emergency contraceptive quickly.Your risk of pregnancy is about 1 to 2 percent.Do a sensitive urine pregnancy test two weeks from Sunday and if negative, repeat in a week to reassure yourself.
Please do let me know what happens.
What method will you use as your on-going contraceptive in the future?
Feburary 3, 2015: Did you become pregnant?  You never replied back to us.  Please do let me know what happened.
Robert A. Hatcher MD, MPH
Emeritus Professor of Gynecology and Obstetrics
Emory University School of Medicine
Atlanta, GA
To learn more about the advantages and disadvantages of emergency contraceptive pills and withdrawal; go to: www.managingcontraception.com and click on Choices 201 edition.  You can also order all of these books from our website: www.managingcontraception.com or by calling 404-875-5001.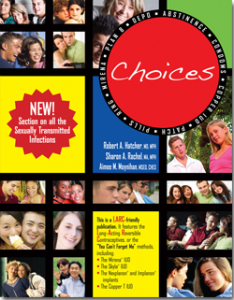 Key Words:  protected sex, penis, panicked, vagina, Postinor 2 emergency contraceptive pills, drowsy, fatigue, throwing up, discharge, period, tender breasts, pregnant, side-effects, drinks, food, effective, sperm, worst day, uterus, tubes, sensitive urine pregnancy test, repeat, negative
 Contraceptive Technology 20th Edition
Managing Contraception 2014-2015 Edition
Choices 2014