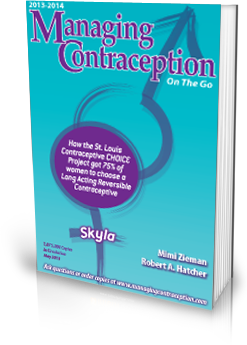 Updated May 2013
Dr. Mimi Zieman, MD and Dr. Robert A. Hatcher, MD MPH
Have gotten together and revised this popular little book for the 11th time since 1999 with 1,065,000 copies distributed!!
This completely updated edition features:
SKYLA the new IUD
Updated CDC treatment guidelines for STD's
NEW Emergency Contraception information
Emphasis on use of Long Acting Reversible Contraceptives,"The Get It And Forget It Methods"
Up-to-date CDC contraceptive guidance
And much more…
MANAGING CONTRACEPTION 2012-2014
For Your Pocket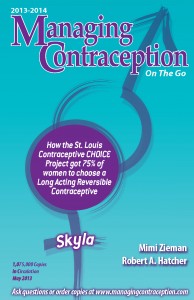 Contraceptive Technology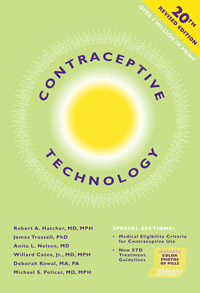 Contraceptive Options Poster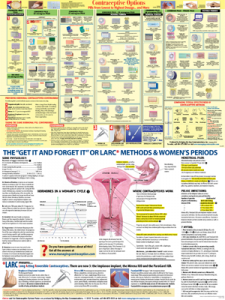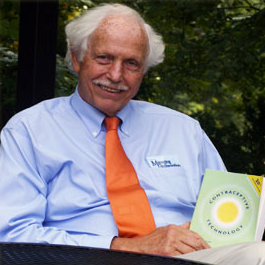 Robert A Hatcher MD, MPH
Emeritus Professor of Gynecology and Obstetrics, Emory University School of Medicine
Senior Author, CONTRACEPTIVE TECHNOLOGY
Teaching Info Graphics
Better than power point? YES! These 11×17 four page info graphics would take 60 to 100 slides in most cases and the participants in a meeting or lecture leaves without anything but their notes. In addition, what a great way to inform and educate 1000's of teens and young adults on how to prevent unintended pregnancies! Great use in patient education, clinician education, education of counselors and community outreach including colleges and high schools. Read more . . .